Why us
Our aim is to target real estate markets and assets that have exceptional potential waiting to be unlocked.
We combine firsthand knowledge of markets with our in-house experienced team having the necessary specialized skills that span the entire real estate development process from inception to exit. Our expertise is reflected in the diverse projects we are currently undertaking and those we have developed so far.
M€

The total value of assets under management

Active Investment Vehicles
Investment Cycle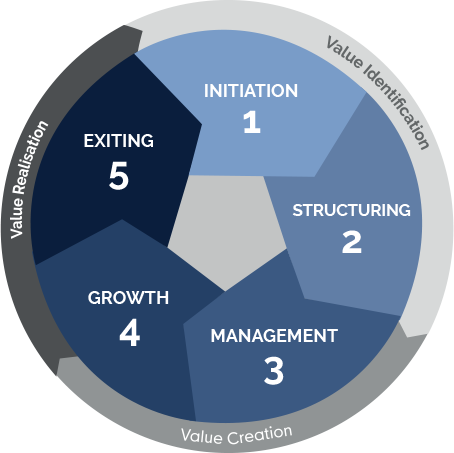 The investment strategy banks on the income generation from day one of purchase and reaps the benefits of the increase in occupancy, rental income and debt financial engineering.
Our Investments
Lebanon

Germany

Portugal
Nunsdorfer Ring 15

Berlin

Exited: February 2018

Hold Period: 80 months

Return On Equity (ROE): 82%

Total Leasable Area: 9,724 sqm

Teltower Haus Building

Teltow

Exited: December 2017

Hold Period: 38 months

Return On Equity (ROE): 48%

Total Leasable Area: 10,681 sqm

Quasar Building

Berlin

Exited: February 2017

Hold Period: 24 months

Return On Equity (ROE): 35%

Total Leasable Area: 2,778 sqm

Roller Retail Store

Bautzen

Total Leasable Area: 17,128 sqm

Occupancy: 100%