About Portugal
The city has captivated international investor and boosted transactions volumes through smart incentives and Regulations. The Golden Visa
program offers an opportunity for you and your family to live, study and work in Portugal, a very safe country with excellent health care and educational opportunities.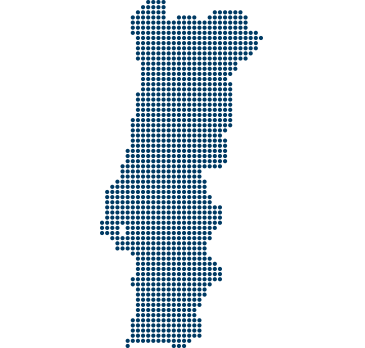 Investment Requirement
Acquisition of a property with a minimum value of €500,000 and keep it for 5 years, at least.
Purchase a unit in PRATEATO, strategically located in Marvila-Lisbon, the emerging tech and creative hub of Portugal's capital city and Europe, meters away from the Beato Creative Hub, the largest in the world. A unique living experience in LISBON, PRATEATO offers studios of 45 sqm to large 375 sqm apartments. Learn more about the project prateato.pt
FAQS
What is a golden visa?

Golden visa offers fast track long term permanent residency status against a business or real estate purchase in Portugal.

Why Portugal?

Pleasant warm climate.
Low cost of living.
Excellent healthcare system.
300 daily flights from Portugal to destinations worldwide including USA.
Freely travel in Schengen.

Can EU/EEA nationals apply?

No, it is only open for third country nationals outside EU.

What are the investment requirements for golden visa?

€ 1,000,000 capital transfer
€ 500,000 in real estate property.
€ 350,000 for research activities;
€ 250,000 for artistic or cultural activities;
€ 500,000 for capitalization of small and medium size companies.

All the investments must be maintained for atleast 5 years.

Are there any residency requirements?

No, except you have to visit Portugal using Schengen visa once a year (7 days).